Press Releases
---
AdView's recent IAB Tech Lab OM SDK certification strengthens its position as a trusted partner and an industry leader
by:Yujie Wei // Wednesday, December 25th, 2019-10:01 AM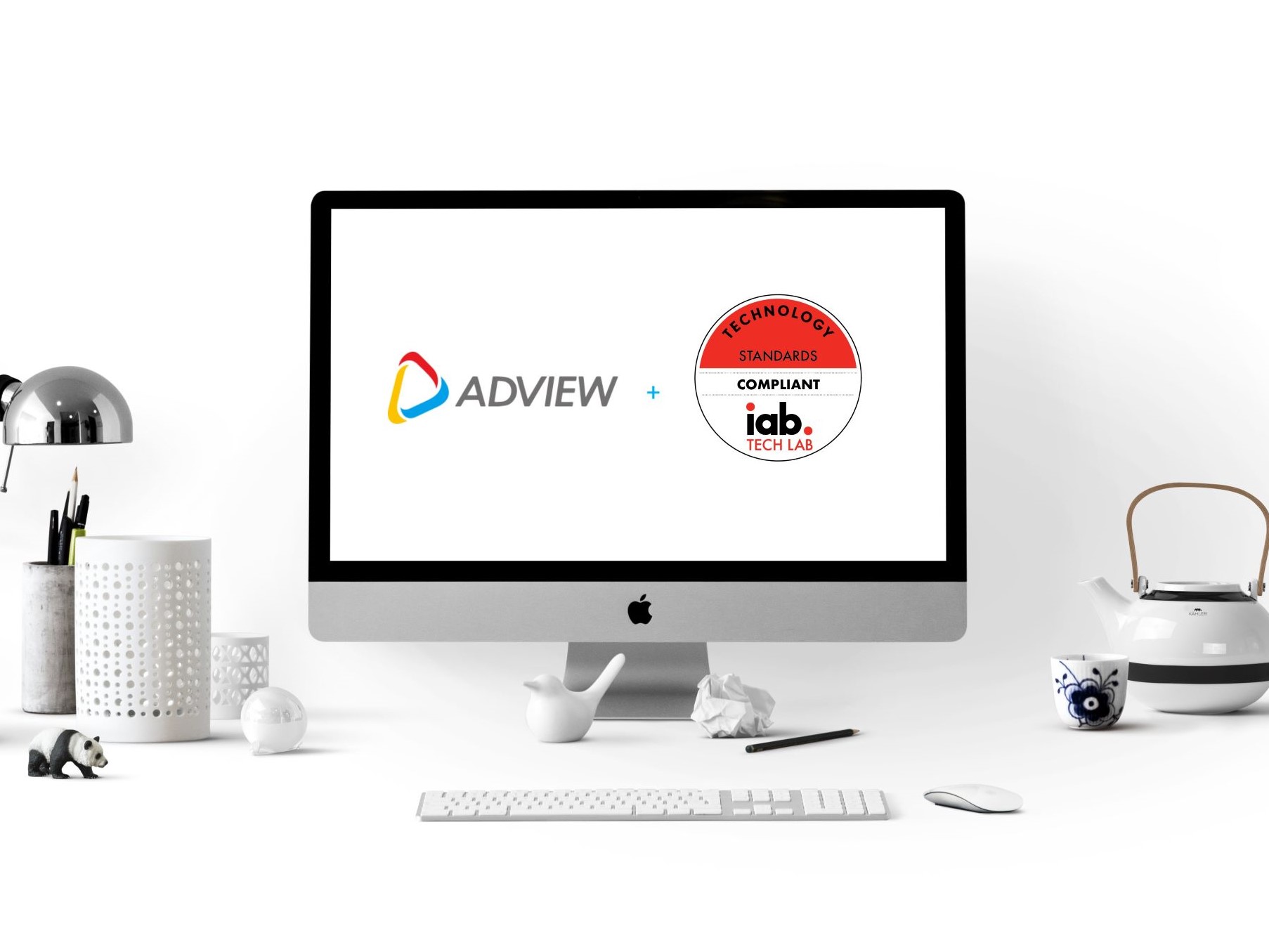 Beijing — Dec 25, 2019— AdView announced today that it has been officially certificated as OM SDK compliant by IAB Tech Lab Measurement Compliance program, strengthening AdView's position as a trusted partner and an industry leader.
Third-party measurement verification of mobile in-app impressions has remained a challenge for the industry, which has limited advertiser's ability to verify the quality of the in-app inventory. Measurement solutions provided by measurement providers, such as MOAT and IAS, require app publishers and supply-side platforms to integrate separate SDKs, requiring greater resource investment to maintain, and potentially leading to poor consumer experiences.
IAB Tech Lab's Open Measurement project was initiated to develop a scalable solution that minimizes code used to provide data to measurement providers. The Open Measurement Software Development Kit (OM SDK) is designed to simplify mobile measurement for everyone, making integration easier for app developers and access to preferred providers more flexible for advertisers and agencies.
To ensure that the Measurement Providers are collecting data from a reliable implementation of OM SDK by the Integration Partner, IAB Tech Lab has developed a compliance program for validating the integration for companies that support the IAB measurement guidelines.
The certification by IAB Tech Lab will significantly benefit AdView partners, as it will drive efficiency in our complex ecosystem, and lead to reduced friction in the supply chain, and easier onboarding of new partners. It will also lead to more demand opportunities for AdView's premium publishers as the demand side's ability to verify the inventory quality is increased.
"AdView is a company that deeply respects rules and aims at operating our business in a fully responsible and trustworthy manner," said Ethan Lin, General Manager, Global Business of AdView. "We are honored and delighted to join an elite group of mobile advertising industry leaders who have received certification from IAB Tech Lab and share common goals. We look forward to working together to commit to increasing accountability and transparency in our industry."
SDK versions and Ad Units Certificated:
Protocol: OM SDK Integration Certification
Protocol Version: OM SDK v 1.2.15
AdView SDK Version(s): iOS 4.0.0, Android 4.1.5
Ad Unit(s) Certificated: HTML Display, Native Display, Video
About IAB Tech Lab
The IAB Technology Laboratory (Tech Lab) is a non-profit consortium that engages a member community globally to develop foundational technology and standards that enable growth and trust in the digital media ecosystem. Comprised of digital publishers, ad technology firms, agencies, marketers, and other member companies, IAB Tech Lab focuses on solutions for brand safety and ad fraud; identity, data, and consumer privacy; ad experiences and measurement; and programmatic effectiveness. Its work includes the OpenRTB real-time bidding protocol, ads.txt anti-fraud specification, Open Measurement SDK for viewability and verification, VAST video specification, and DigiTrust identity service.
About AdView
Founded in 2010, AdView Mobile Exchange now is not only the largest independent mobile ad exchange in China, but also a leading global mobile supply-side platform. AdView is headquartered in Beijing, with offices in Shanghai, Tianjin, Guangzhou and Bangalore, India. AdView Mobile Exchange's mission is to bridge the gap between the global supply and demand especially across the China border through innovations in ad technology and global IT infrastructure. AdView Mobile Exchange's comprehensive monetization solutions help publishers with best monetization, while delivering a great user experience. AdView Mobile Exchange also offers both open and private marketplace for DSPs who can reach premium mobile media inventories and a vast number of unique mobile users. AdView Mobile Exchange is proud members of IAB Tech Lab, IAB Hong Kong and MMA China.
For More Information
For more information about AdView's recent OM SDK certification, please contact: Xavier Guo, Product leader, Global Business at xavier.guo@adview.com.